Home Page
Wyvis Refills & Eco Essentials 
Wyvis Refills is a local refill service based in the Highland town of Dingwall.  We provide eco cleaning refills in lovely glass bottles or you can bring your own containers for refilling.  We also provide bathroom products for refill and lots of other eco essentials including natural soaps and shampoo bars, reusables for kitchen and bathroom, natural deodorant and lots more.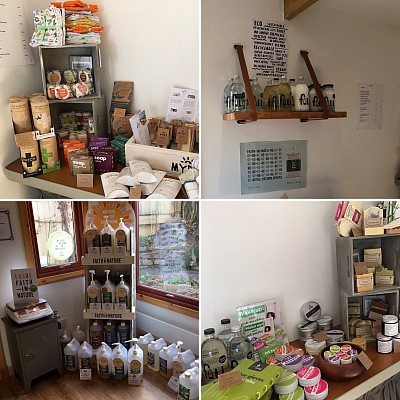 Update
Our opening times are now Thursday - Saturday 2pm-6pm. 
However we continue running our "Contact & Collect" service (customers contacting us with their order and picking up when convenient)  as it is still popular with many customers. So if you would like to take advantage of this service, or if you live local to Dingwall and would benefit from delivery, please take a look at the website and contact us via the  "Contact Us" page or phone or text us.  We will be happy to answer any questions!  Thank you all for your continued support.